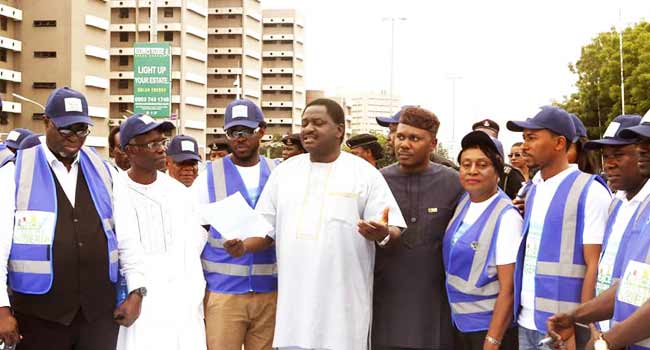 The Special Adviser on Media and Publicity to President Muhammadu Buhari, Mr Femi Adesina, has assured Nigerians that peace will return to the nation, despite the current difficulties the nation is facing.
Adesina said this on Tuesday when he received members of the Junior Chamber International (JCI), Ikoyi, and Orji Kalu Foundation, at the Presidential Villa in Abuja.
He said, "For those working against peace in our country, I have news for them. They will never win.
"Nigeria will have peace, and if the evildoers don't settle for peace, that peace will be attained without them. Whether they like it or not, peace will return to Nigeria, despite the difficult times we are passing through now."
Adesina commended the peace marchers for their initiative, noting that the quest for peace is very dear to the heart of the President, "and no matter what the people say, we will get to that peaceful shore in this country."
He further stated that "diversity should be a…